The Secrets of the Silk Road Will Remain Secrets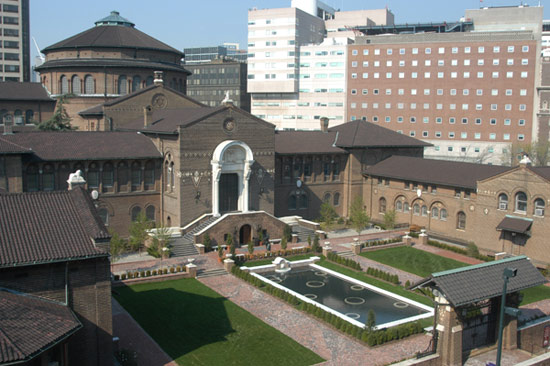 University of Pennsylvania Museum of Archeology and Anthropology
On Wednesday, February 2nd, The University of Pennsylvania Museum of Archaeology and Anthropology announced that the exhibit Secrets of the Silk Road would be altered, just days before its planned grand opening that weekend. The exhibit would still go on, but without the artifacts, among which were several mummies, one nearly 4000 years old. After more than a year and a half of planning, it was a devastating blow for the Museum to refund thousands of pre-sold tickets to an exhibit that would not have any artifacts.

Dr. Victor Mair, a professor of Chinese Language and Literature in the East Asian Languages and Civilizaitons (EALC) department at the University of Pennsylvania, is the "consulting" or "contributing" curator, as different media sources have titled him. He has been unable to disclose the true reasons behind the decision, citing that it was made "at the request of Chinese officials." The artifacts are currently sitting in crates at the Museum as Dr. Mair and others continue negotiations, put on hold while New Years Celebrations delay everything in China.


While there may possibly be a legitimate reason for requesting the return of the objects, many believe that there is a much deeper, dirtier political reason for the Chinese government to prevent the much-anticipated exhibit from going forward. The set of horses possessed by the Penn Museum from the Tang Dynasty, removed during the Boxer Rebellion, has been cited by some speculative commenters to a number of news articles.

Also, the State Administration for Cultural Heritage, also known as the Bureau for Cultural Affairs, or 文物局 (wenwuju), the central arm of the Chinese Bureaucracy dealing with archaeology is also suspected of preventing the artifacts from being displayed. Regarded by archaeologists both Chinese and international as a nightmare to deal with, it is a bureaucratic nightmare with which to negotiate.

In addition, the previous exhibits proceeded smoothly at the Bowers Museum in Santa Ana, California and the Houston Museum of Natural Science in Texas. The exhibit at the Penn Museum would have surpassed the previous exhibits in both scale and sophistication - more than a million dollars had been spent renovating display space in the museum to provide the necessary conditions to present the artifacts, with numerous integrated media components containing documents, videos, and photos accompanying the exhibit and guided tour.

Overall, the whole ordeal is a PR disaster for China, a logistical nightmare for the museum, and a nightmare come true for all those collaborating to bring the exhibit to Penn.